Bowser Limo Pet Sitting Service

            (203)702-3264

                  RATES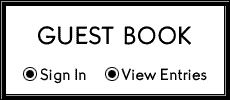 Double click here to add text.

Dog walks

   $25 for up to three dogs. Individual pup or a walk with the pack in your neighborhood. Training reinforcement, social and play opportunities, head to toe exam, fresh water and a treat.

PUPSCOUTS

  Car ride to a determined location for play, multiple leash walks and social interaction with other dogs. Fresh water provided before and after walks, head to toe checks, brushing and treats. All day $35

LIVE IN PET CARE

  Pets remain in the calm, safety and comfort of their own home.

  I am a certified professional pet sitter, insured and bonded, certified veterinary technician who can stay overnight in your home. Price includes mid day walks for dogs, social interaction and play time for cats and other pets. Medication, cooking special meals, head to toe checks, watering plants, daily reports to your email as requested. 6 p.m. to 8 a.m. $80

Cat Care

  Visits include meal time, litter box cleaning, reports on well being, clean food and water dishes, nail trims when possible, brushing, play and low stress medication. Twice a day $35. Once a day $25. Rescue discounts available